A seamless blend composed of a café, cocktail bar, and a steakhouse located in the heart of downtown Edmonton.
The inspiration of our seasonal dishes are shown in the story of our menu items carefully designed by our culinary team. Striving to be masters in their own craft, responsible for all parts in the process of getting your unmasked meal to your table with the best quality ingredients. Showcasing the most mouth-watering flavours from our dry aged beef in our very own kitchen.
Our bar menu showcases tremendous respect for the craft and history of cocktailing. We are happy to make your favourite classic cocktails, in addition to the original DOSC creations. You'll find our drinks menu offers options from lighter to more full-bodied drinks.
We have partnered with local coffee roasters Rogue Wave Coffee to provide all of our café needs. From quality products to training our passionate baristas. Rogue Wave has elevated the cafe scene in Edmonton and we are grateful to have partners that believe in quality as much as we do.
Feel transported in our historic building, with our rich colours, textures, and intimate lighting combined to create an atmosphere for any occasion.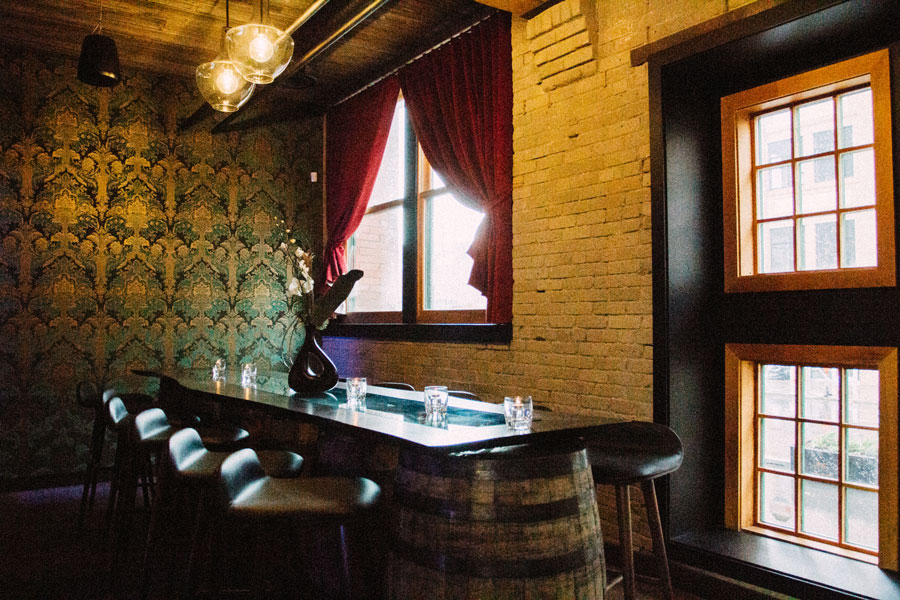 MON – WED | 7:00am – 12:00am

Get In Touch
Have questions, comments, or rave reviews? Let us know below!