With our respect to the history and craft of bartending, you can enjoy anything from elevated classics to our own custom creations. Have a sip of local as we take pride in sourcing our draught beers from your favourite neighbourhood breweries! Our tailored wine list boasts flavours from around the world – discover your favourite by the glass or bottle. Let us know if you're celebrating something special and inquire about our reserve wine list.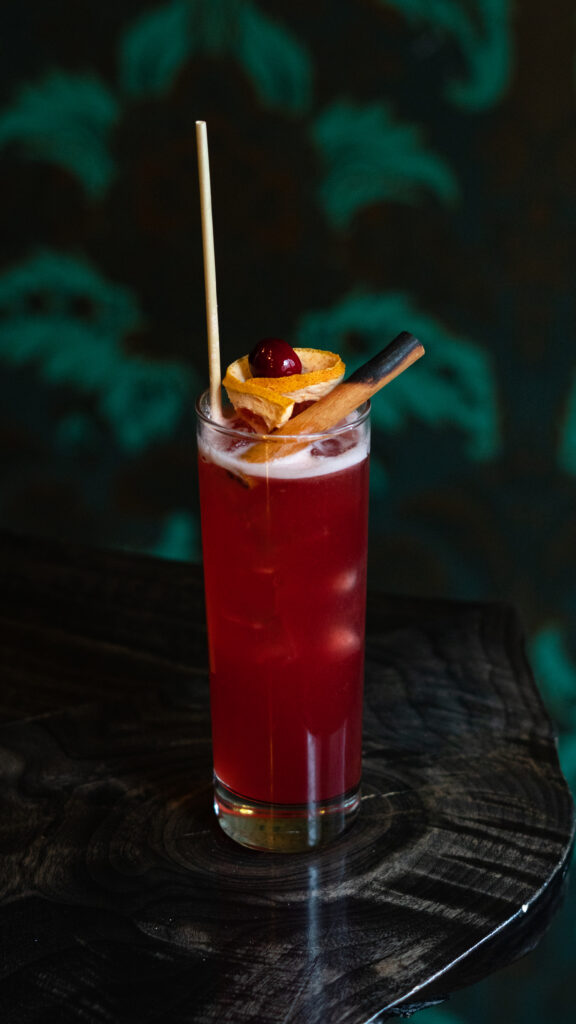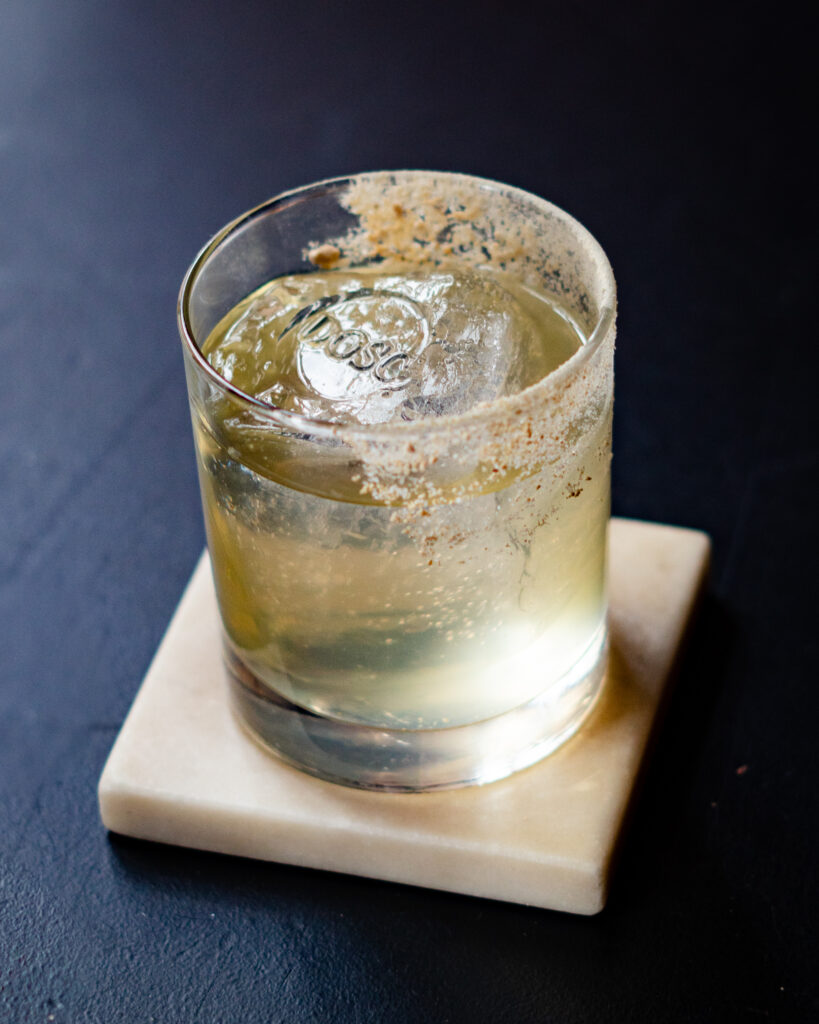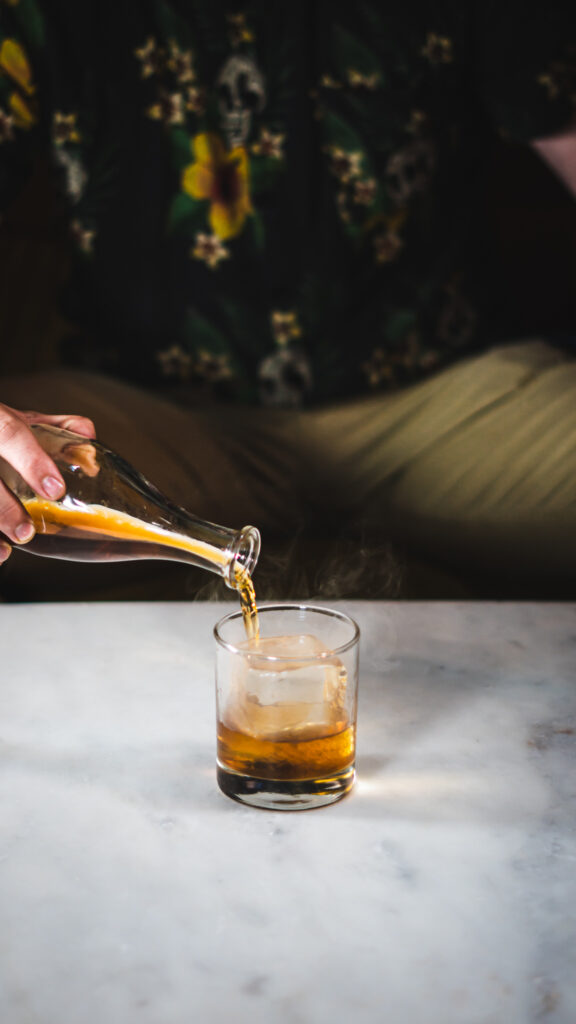 smoky, funky, refreshing – 2.25 oz
Mezcal, Aperol, Fernet Hunter, Sugar, Angostura Bitters
floral, spicy, tart – 2.25 oz
Butterfly Pea Flower Pisco, Cachaça, Dry Curaçao, Lemon, Lime, Vanilla, Chili Oil
rich, citrusy, smoky – 2.5 oz 
Mezcal, Ginger, Honey, Lemon, Lime *contains dairy
refreshing, citrus, herbaceous – 2.25 oz 
Gin Ometeo, Fernet Hunter, Strega, Lime, Ginger
cherry, chocolate, spirit forward – 2.5 oz
Bourbon, Averna, Chocolate & Mole Bitters, Cherry, Allspice
walnut, spiced, spirit forward – 2.25 oz
Rye, Benedictine, Green Walnut Liqueur, Maple, Orange Bitters, Torched Cinnamon Stick
Zombie by the Cranberries        16 
spiced, fruity, refreshing – 2.75 oz
Cognac, Rum, Absinthe, Lime, Cranberry, Grapefruit, Cinnamon
Chateau Montifaud 50yr Cognac, Michter's Straight Rye, Vieux Pontarlier Absinthe, Peychaud's
Reserve Old Fashioned40

2oz
Still Austin Straight & Cask Strength Bourbons, House Aromatic Bitters, Demerara
9 oz
8 yr. Rum, Brandy, Curaçao, Raspberry, Demerara, Citrus, Pineapple, Black Tea, Bitters
Phillips Electric Unicorn 7

Ol' Beautiful Okami Kasu8

SYC Pontificato                                8

Ol' Beautiful Okami Kasu8
Tomato Wheels

Lambrusco                           
 14 / 65
Fabre en Provence14  /  65

Cotes de Provence A.O.C.
Vintae Franesc Ricart 45

D.O. Cava Brut
Penedes, Spain
Lelarge-Pugeot 19 / 155

Rosé Extra
Brut
Champagne, France
Lelarge-Pugeot  185

Nature Brut
Champagne, France
Dom Pérignon 475

Brut
Champagne, France
Domaine Belargus Anjou Noir  26 / 110
Anjou AOC Chenin Blanc
Loire Valley, France
Zinck Grand Cru Eichberg 16  /  75

Gewurztraminer
Catalina Sounds14  /  65
Sauvignon Blanc
Cambria 14  /  65

Chardonnay
Santa Maria Valley, California, USA
Twisted Cedar60
99% Chardonnay, 1% Vieugnier
O'Rourke's Peak Cellar 65

Riesling
Paso Robles, California, USA
Chenin Blanc
Piekenierskloof, South Africa
Malvasia, Moscata Piemontese
Piemonte, Italy
AOC Sancerre Calcaire
Sancerre, Loire Valley, France
Stonestreet Estate – Upper Barn Vineyard 160

Chardonnay
Alexander Valley, California, USA
Arrowood 19  /  100

Cabernet Sauvignon
Knights Valley, California, USA
La Réserve Rasteau 15  /  65
Grenache, Syrah, Mourvèdre
Rhone Valley, France
Vignerons de Buxy 15  /  65
Pinot Noir
Burgundy, France
Palagio When We Dance 15 / 70

70% Gaglioppo, 30% Cabernet Sauvignon
Calabria, Italy
Bel Colle – Langhe DOC 60
Nebbiolo
Langhe, Piemonte, Italy
Shiraz
Clare Valley, Australia
Barbera d'Alba DOC
Roddi, Piemonte, Italy
Tenuta di Arceno Strada al Sasso 
100
Amarone della Valpolicella
Veneto, Italy
Mount Peak Rattlesnake
110
Zinfandel
Sonoma County, California
Super Tuscan: 90% Sangiovese Grosso, 10% Cab & Merlot
Montalcino, Tuscany, Italy
2018 Stonestreet Estate 125
Cabernet Sauvignon
Alexander Valley, California
Petit Sirah, Syrah, Grenache
Rutherford, California
Anakota Helena Montana215
Cabernet Sauvignon
Knights Valley, California
Spicy: pineapple, Ancho Reyes
Passion Fruit: passion fruit liqueur, fassion fruit juice, pear juice
Bitter: grapefruit, Amaro Montenegro
Original: orange, Cointreau
All four Mimosa Styles with a 750 mL bottle Benvolio Prosecco